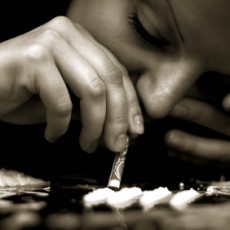 Crystal meth is one form of methamphetamine. It is a white crystalline drug that is used by people. Just like other drugs, this is a popular source of teen drug abuse.This drug is used by snorting or inhaling, injecting with a needle, and smoking. Crystal meth addiction is very common as the intake of the drug creates a false sense of happiness and well being and this feeling often encourages the user to use the drug again and again. In the beginning the use of crystal meth might give the user some pleasure but even from the start crystal meth begins to destroy the user's life.
Short Term and Long Term Impact of Crystal Meth Abuse
Crystal meth is known to create a false sense of well-being and energy and this particular quality of the drug makes it highly addictive and abused. The long term use of this drug causes a lot of adverse effects on health and can destroy the normal life of a human being. These effects include loss of appetite, extreme weight loss, as well as confusion or hallucinations.
Let us take a look at the short term and long term effects of crystal meth:
Short term effects
Loss of appetite
Extreme weight loss
Nausea and vomiting
Dilated or shrunken pupils
Increased blood pressure, heart rate as well as body temperature
Disturbed sleep patterns
Disturbed bizarre, erratic as well as sometimes violent behavior
Hallucinations and irritability
Seizures, convulsions and death from high doses
Panic and psychosis
Long term impact
Damage to the lung, kidney, and liver
Permanent damage to the blood vessels of brain and heart
Extreme high blood pressure, which can lead to strokes, heart attack and death
Breathing problem
Development of infectious diseases and abscesses
Weight loss and problem of malnutrition
Depression, confusion, exhaustion and disoriented behavior
Psychosis
Crystal Meth Abuse Treatment for Teens
Teen crystal meth abuse is rising at an alarming rate in teens and this is very dangerous. In order to get out of this destructive circle of abuse, drug rehab and treatment is mandatory. These days there are specialized drug rehab programs for teens to help them get out of their abuse and addiction problem.
A teen drug rehab and treatment program for crystal meth includes:
Individual counseling
Group counseling and educational groups
Family counseling
12 step education
Recreational activities and team building
Recovery planning for relapse prevention