Teens and Alcohol
Teens suffering from alcohol abuse problem are a very common problem now days. In fact surveys show that around 855,000 teenagers in the country suffered from alcohol usage disorder or AUD in the year 2012. Alcoholism is a severe problem and whether its victim is underage or an adult – it destroys life and pushes a person into a darkness that leads to nothing but complete physical and mental breakdown. However, when a person starts drinking at an early age the result is even more damaging. Surveys show that individuals who start drinking from the age of 15 are five times at a higher risk of abusing or developing an alcohol dependence problem than the ones who begin drinking after the age of 20. This is why we need to address the consequences of alcohol abuse and how a recovery can be done properly.
The Consequences of Alcohol Abuse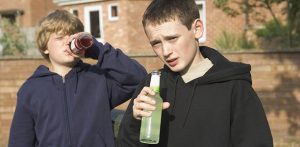 It is obviously clear that Teen Alcohol Abuse can lead you nowhere but to a life that is filled with mental as well as physical problems. In fact long term use of alcohol leads to severe health problems like weakened and enlarged heart, high blood pressure, stroke and congestive heart failure which can result in death as well. The scary thing about developing all these problems is that you may never even feel the symptoms. Other negative consequences of abusing alcohol include:
Alcohol abuse increases the risks of
Alcohol shuts down parts of your brain.
Reduces new brain cell production by nearly 40%.
Leads to cirrhosis, fetal alcohol spectrum disorder (FAS), malnutrition, ulcers and hepatitis
Leads to malnutrition as well as mental health problems like depression and anxiety
Alcohol abuse can result in brain damage
Recovering from Alcohol Abuse
Recovering from alcohol abuse can only be done when the patient is ready to accept that he has a problem and needs medical attention. Once he is ready to confront his problem heads on, he should immediately get professional help and check himself into an alcohol rehab and treatment program.